For the refueling of fuel cell buses (FCEB), Messer offers comprehensive services and high-performance technology that have proven themselves in practice as part of its "H2 Refueling Solution".
An example of the reliability and performance of our "H2 Refueling Solution" is a best performance set by the Messer USA team: Within 3.5 hours, 30 fuel cell buses (FCEB) were refueled based on liquid hydrogen. This corresponds to an average refueling time of 6.5 minutes.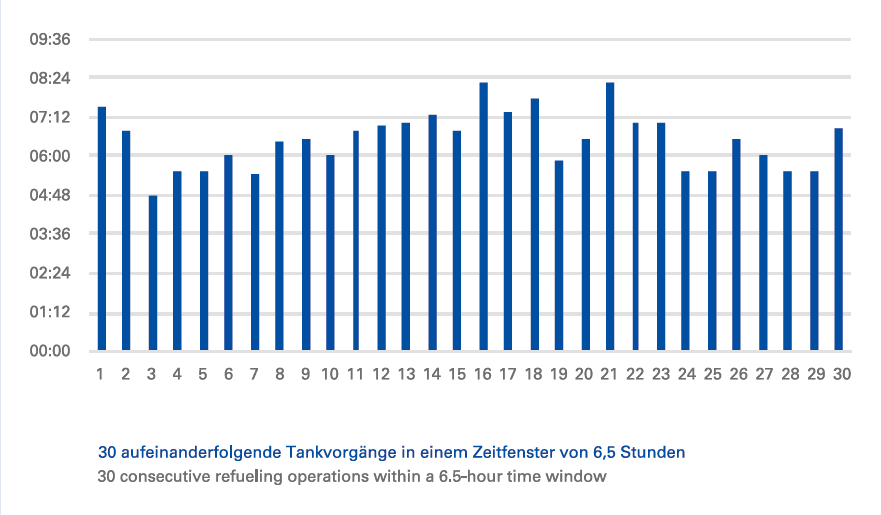 We are implementing new projects for the refueling of FCEB fleets together with Maximator, a leading system supplier for high-pressure technology, test engineering, hydraulics and pneumatics.
Typical features of Messer's "H2 Refueling Solution":
Reliable operation due to robust design and proven standard components
High security of supply through installed redundancy and backup systems
High availability through professional spare parts management
High security through system monitoring (24/7)
"Single point of contact" for all operational needs
Durable functionality through experienced service and maintenance
Fast and economical product supply